Yes, I genuinely enjoy it. If I am not enjoying something my face is a dead giveaway. Therefore, I never partake in activities that simply don't do it for me. I cannot just go through the motions. I have highlighted some activities in which I specialise below:
TABOO
This is not how mummy/sister should be playing with you but, it seems like we just can't help ourselves when alone. If it's not mummy making her stepson drink cum, it's your naughty sister teasing you and making you worship her arse. Such a dysfunctional household.
Check out my taboo and ABDL members' site tabooesme.com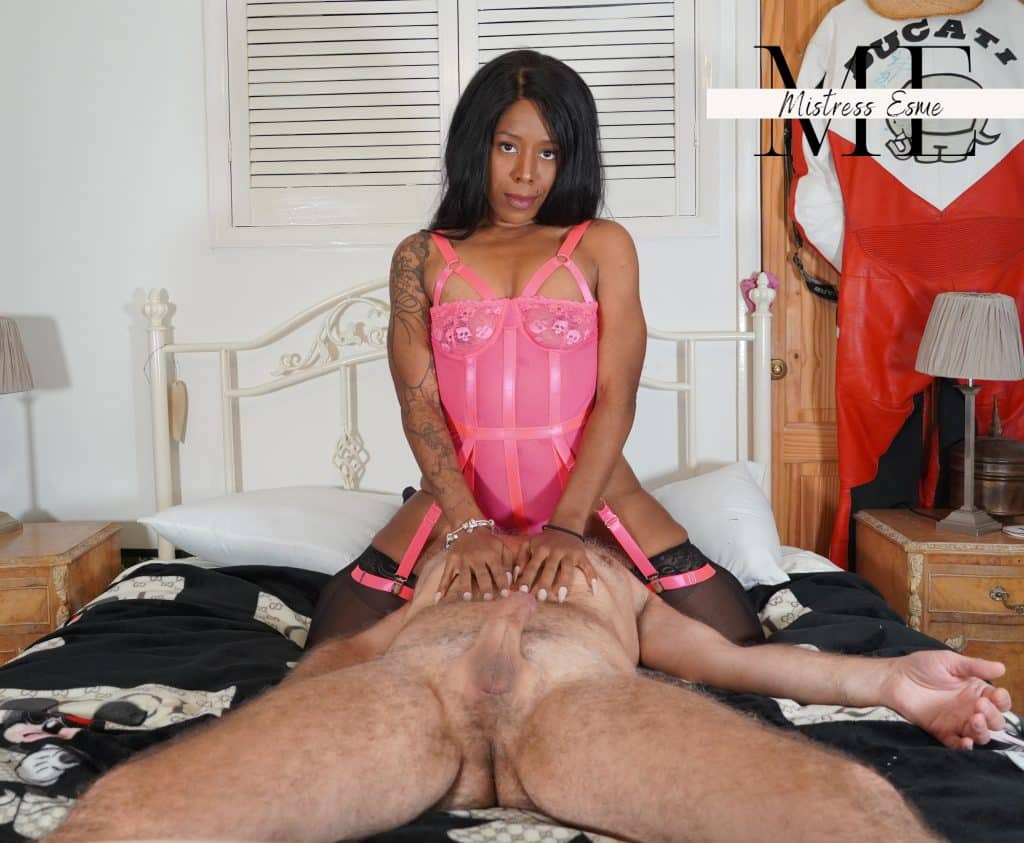 QUEENING
Imagine yourself laying on your back and bound. You look up and see my curvaceous ass getting lower and lower until you feel it on top of your face.
You can smell me! You can feel how moist I am.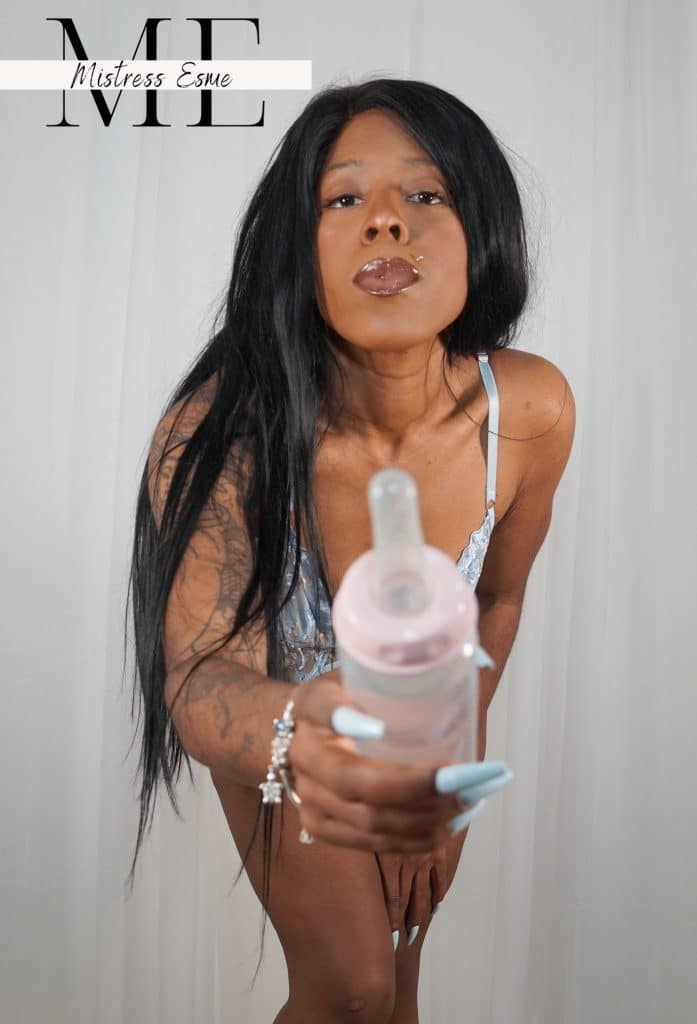 ABDL
One of my favourite things is regression role play. I love coerced regression as well as nappy humiliation. I also enjoy a more traditional mummy or nanny roleplay. ABF is also something I am open to, however, at my own discretion.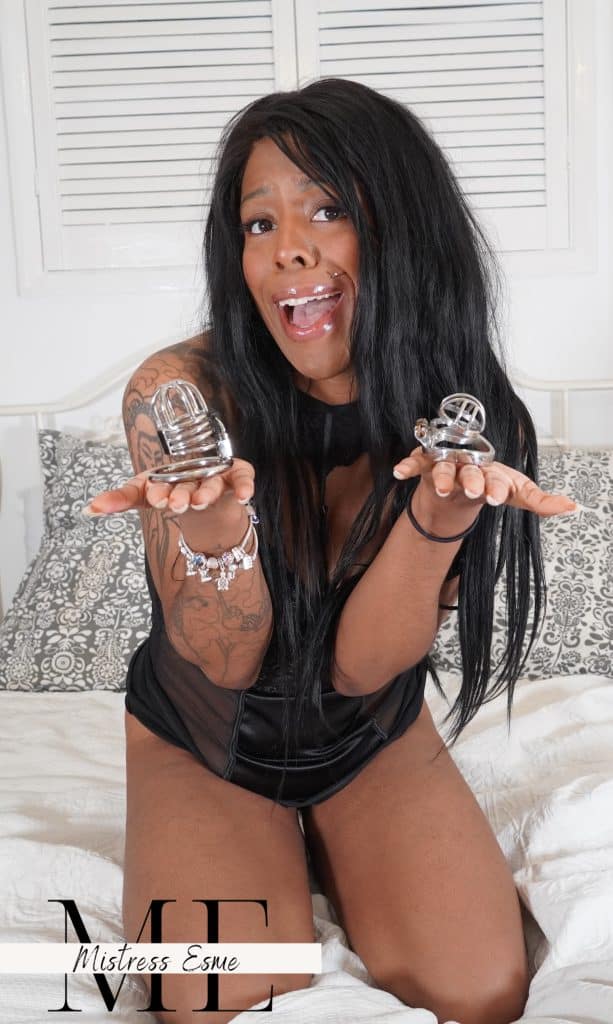 CHASTITY/TEASE & DENIAL
Self-locking is fine but let's be honest, It will never compare to ME holding the key to what is now my dicklet. I dictate the terms of when and how you get a release.
Welcome to Dick Management 101.
Class begins with a shiny padlock being clicked into place.
I will tease you with my mind, body and toys while you are strung up unable to move. You want me, and your dicklet wants me but, do I want you enough to unlock you?
The breadth of my activities is not limited to the above. I have an extensive repertoire which I've listed below:
Anal Play: Strapon, Butt plugs, Fisting & Stretching
Bastinado – Not the red bottom heels you were expecting
Bondage – Where do you think you're going?
Boot/heel Worship – Lick till they shine
Cock and Ball Torture – Your moans turn me on
Confinement ONLY
Corporal/Parental/Judicial Punishment
Cuddles – Cause sometimes you just need your Mistress to say things will be ok
Financial Domination – You must have a realistic budget.
Flogging
Foot Fetish – Lick it real good
Humiliation – I love to laugh
Mummification: wrap or rubber encasement
Nipple Torture
Orgasm Denial – Cumming is a privilege not reserved for you
Over the Knee Spanking (OTK) – Someone's been naughty
Role Play: Babysitter, Boss, Bully, Secretary Etc
Sensory Deprivation – The suspense of not seeing or hearing me is killing you
Spitting
Sploshing – A shopping list will be provided.
Taboo roleplay – Mummy, Aunty, Sister, Daughter
Tickle Torture – Till you pee your pants
Watersports – Thirsty?
---
LOCATION & DUNGEON HOURS
Sessions take place in the Islington area. The latest appointment is 20:00 (unless it's overnight or you're a regular) Monday to Saturday.
Sessions must be booked at least 72 hours in advance with the deposit paid.
TRIBUTE
2 Hours £500
3 Hours £700
4 Hours £900
All Day (7 hours) – £1200
Overnight/day (12 hours) £1600
24 hours £2000
Breakfast date 2 hours of kink – £550
Lunch or Dinner plus 2 hours Kink £750
Long weekend (2 days) £3000
OUTCALLS
For outcalls, there is a £100 surcharge on top of the normal tribute. Travel is within Zone 1 and 2. Hotels Only! 50% non-refundable deposit.
INTERNATIONAL & HOME COUNTIES
If you would like to invite me to your city, let's have a chat and plan something fun together so we can enjoy each other's company.
DEPOSIT DETAILS
All sessions require a 50% non-refundable deposit. If you cancel your session more than 72 hours in advance your deposit can go towards a rescheduled appointment. Deposits can be paid via bank transfer or cashapp. Please keep the reference blank or just use your name. Email me for details. 
ETIQUETTE
If you're showing signs of a Cold, Flu or Covid 19, please cancel your session ASAP.
While you may have already paid a deposit, you will still be required to confirm your attendance on the day via phone or text at least 2 hours before our meeting. My number as well as my full address will be provided once a date has been agreed upon.
Be on time!
Have your tribute prepared in advance in order to present it upon arrival in an unsealed envelope.
Personal hygiene is paramount so don't turn up unwashed. If you do require a shower prior to play, facilities are available however, this will cut into session time.
If attending an anal session please prepare your bottom before arrival. If this will be a problem let me know and I will have something on hand to assist you.
I will not tolerate anyone under the influence of alcohol or drugs. You will be removed and will not get a refund.
Privacy is important to me, therefore, be quiet when entering and exiting my premises.