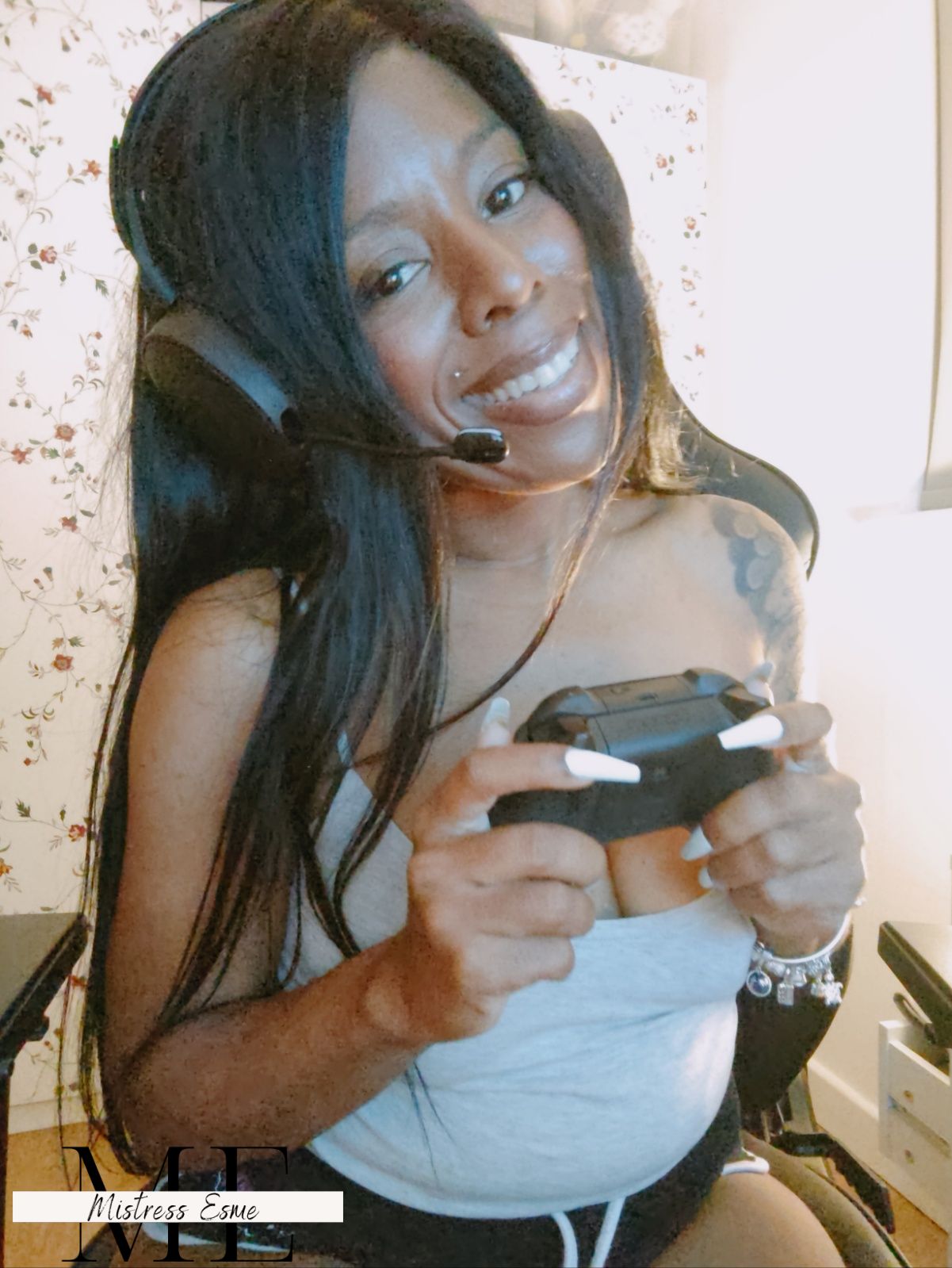 If you weren't already aware I am a huge gamer. I have been an avid gamer since I was old enough to hold a controller. Like kink, gaming is something I like to immerse myself in for hours on end. I happily did so in my own little bubble and sharing some of that with you on social media. Not realising that there were others like me within the world of kink. This bought up some interesting dialogue where I realised many were seeking their player 2, but let's be honest I am always player 1. So, with that in mind the idea of game with me was born. There is a tribute involved. This varies depending on the level of engagement you seek during game play.
Campaign Difficulty minimum of 2 hours:
• Recruit: £50 per hour for regular game play and vanilla chat.
• Hardened: £100 per hour for regular game play and kinky chat.
• Veteran: £120 per hour for regular game play and vanilla video chat.
• Specialist: £160 per hour for regular game play and kinky video chat in lingerie. *Other outfits are available upon request however, there will be an additional tribute for this.
I am available to play on Nintendo Switch, PS5 and Xbox X/S Series. Steam is available but please note I am not on a high-powered PC, so games maybe limited based on my specs. I have a headset for in game chat. I am also available on Discord for cross platform chat.
So, why don't you turn on your console, send me an invite (use envelope below) and I will see you in the lobby for our first but hopefully not our last campaign.
Currently playing:
• Cyberpunk (Xbox)
• Street Fighter 6 (PS5)
• Back 4 Blood (Xbox)
Playing but on the backburner:
• God Of War Ragnarök (PS5)
• Tiny Tina's Wonderland (Xbox)
• Call Of Duty Modern Warfare (Xbox)
• Resident Evil Village (Xbox)
• Minecraft (Xbox)
• Super Mario Odyssey (Switch)
FOLLOW ME ON SOCIAL MEDIA